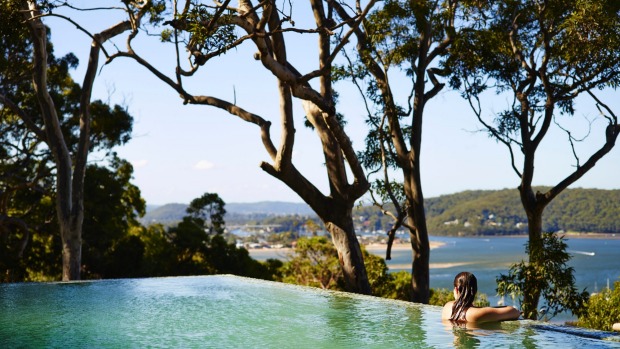 The Central Coast is a laidback place with a lot to offer, Photo: Anson Smart.
This is sponsored content for Destination NSW and Destination Central Coast
There are few places in this world where you can have it all, where you can blend the natural with the cultural, where you can shop and dine and explore and just take it easy all in the one spot. But the NSW Central Coast is such a place.
Just north of Sydney lies a plethora of potential travel experiences, from art galleries and theatres, to beaches and bushland, to markets and boutiques, to restaurants and cafes. The Central Coast is a laidback place with a lot to offer, particularly for those who like to blend different experiences into the one holiday.
The biggest problem you'll have will be choosing what to do.
Art and culture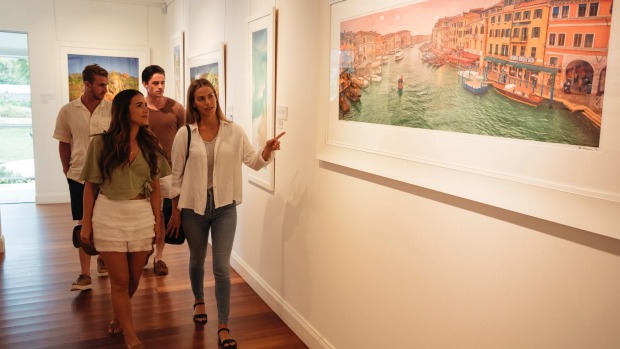 The Ken Duncan Gallery in Erina Heights. Photo: Destination NSW.
There's a thriving arts scene on the Central Coast, a scene that features plenty of local talent, as well as international names. Fans of photographic art should head to the Ken Duncan Gallery in Erina Heights, one of the largest privately-owned photographic galleries in Australia. The purpose-built facility is set amid gorgeous natural bushland and landscaped gardens, and has a theatre and café on-site.
For old-school motion picture fans, meanwhile, the Avoca Beach Picture Theatre oozes classic charm. The cinema was built in 1948, and it still shows a range of arthouse films, with a café and bar to serve hungry and thirsty viewers.
Elsewhere, try Bouddi Gallery, which exclusively features works by contemporary Indigenous artists; the 5 Lands Art Studio Trail, a twice-yearly chance to visit local artists in their studios; or check out the Art House in Wyong, a modern creative centre for live music, comedy and performing arts.
Local producers
Food isn't just something you eat at restaurants, bars and cafes when you travel (though for a solid list of Central Coast venues, read below). Food is also the good stuff produced by local farmers and artisans, sold at markets or on-site, direct from the source.
On the Central Coast, begin at Mountain Growers Market, where there's plenty of locally grown fruits and vegetables for sale, as well as freshly baked artisan bread, plus antiques and homewares in an adjoining café. For those keen to buy direct from the farm, visit Little Creek Cheese in Wyong, check out Grace Springs Farm for ethically farmed beef and poultry, or swing past the Pecan Lady in Somersby for a unique pick your own pecans experience.
In June, there's also the opportunity to "go behind the farm gates" and discover eight rural farming communities through the Central Coast's Harvest Festival. A celebration of the fresh, local produce of the Coast's hinterland, Harvest Festival invites patrons to take part in tastings, walkabouts, and more.
Nature
Bouddi National Park. Photo: Central Coast Tourism.
It doesn't matter what your preferred version of nature is, whether it's a beach, forest, lagoon or an endless ocean, you will find a way to enjoy it on the Central Coast.
Begin at a beach: the Central Coast has 41 of them, four times the coastline of Sydney. All are free to access, and popular with surfers, as well as swimmers and sunbathers. For those who fancy on-water enjoyment, head to Canton Beach Paddle Shack at Tuggerah Lake to hire a kayak or a stand-up paddleboard; visit Aqua Fun at Avoca Lake to go for a spin in a paddleboat; or try all of these activities at Terrigal Lagoon.
Back on dry land, there are some incredible national parks, reserves and state forests within the Central Coast area. Try the Bouddi Coastal Walk, an 8.5km wander from Putty Beach to McMasters Beach taking in beaches, boardwalk, and an 1898 shipwreck.
Or try the short hike to Somersby Falls to swim in the waterhole. The Central Coast is also home to more than 100 Indigenous rock carvings and paintings, some of which can be viewed at Australia Walkabout Wildlife Park in Calga.
Where to stay
Pretty Beach House. Photo: Anson Smart.
There's accommodation to suit every budget and preference on the Central Coast. For a back-to-nature retreat, try Glenworth Valley Eco Cabins and Glamping Tents, situated on a beautiful riverbank. For boutique accommodation on the shores of the Hawkesbury, meanwhile, The Boathouse Hotel Patonga is hard to beat.
Families and budget travellers will want to look towards one of the coast's variety of holiday parks and camp grounds, including the NRMA Ocean Beach Holiday Resort, Toowoon Bay Holiday Park, and Patonga Caravan & Campground Area. And those chasing beachfront luxury should go no further than Pretty Beach House in Bouddi National Park, an exclusive lodge with stunning views of the Bouddi Peninsula.
Where to eat and drink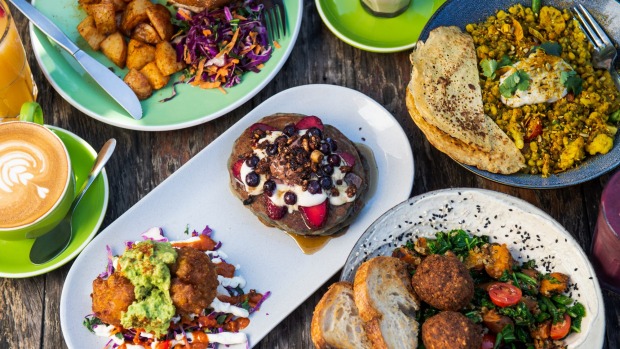 Take your pick of cafes in Long Jetty. Photo: Destination Central Coast.
What do you feel like? Brunch at a café? Bar snacks in classy surrounds? Fine-dining with a gorgeous view? Whatever you hunger for, the Central Coast can cater.
For brunch near the beach, take your pick of cafes in Long Jetty, from Green Tangerine, to Modern Organic, and the Glass Onion Society. For those keen for an evening drink and a snack, try the Savoy, a bar set in a 50s cinema; or check out Bar Toto for great cocktails, and Pocket Bar in Terrigal for a lively vibe. Those chasing high-end cuisine, meanwhile, should make a booking at Pearls on the Beach, with its spectacular coastal location, and Yellowtail for produce-driven, modern Australian fare.
The Central Coast also has some great craft breweries – see Bay Road Brewing in Gosford, or Six Strings Brewing Co in Erina – as well as some excellent local coffee roasteries, including Glee, Onyx, and Legend Coffee.
Find more to explore on the Central Coast at LoveCentralCoast.com
For more NSW travel inspiration head to visitnsw.com.