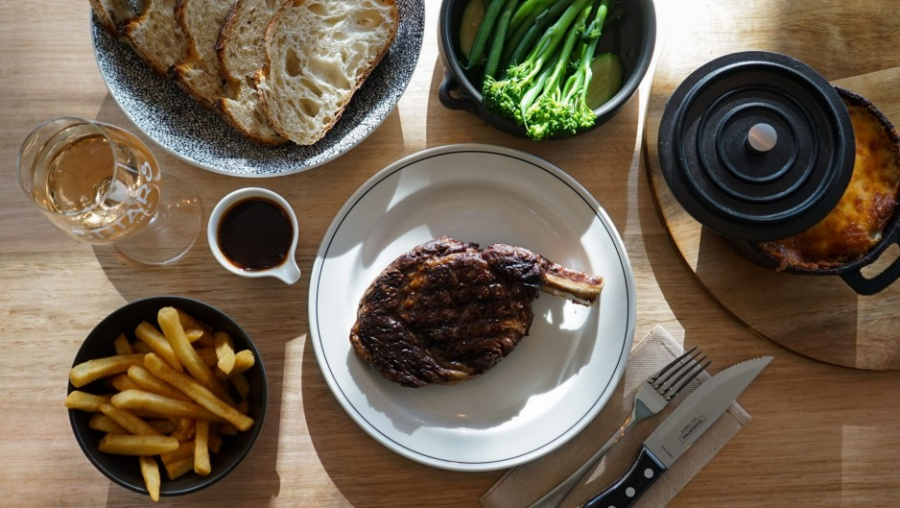 New direction: The former Briars Inn has reopened with a modern bistro menu. Photo: Supplied
There's a new sense of optimism in the Southern Highlands.
Nine months ago, Moss Vale's Birch was simply a restaurant. A very good one, mind: awards, local produce wizardry and a strong reputation that kept things afloat through what co-owner Renee Wallace calls the Southern Highlands' triple whammy of droughts, bushfires, pandemic.
But as visitors began to flow back to the region, Wallace chafed against the confines of her four walls. With Birch's small space often booked out more than two months ahead, she sensed that weekenders – especially the spontaneous types – were missing out on what mainly drew them to the Southern Highlands: good food all the time and everywhere.
Briars Country Lodge has reopened after a two-year renovation. Photo: Supplied
And so Wallace got creative.
New concepts flowed from the Birch kitchen: picnic hampers, takeaways, off-site catering, prepare-it-yourself-at-home meal packs, and accommodation partnerships creating weekend-long foodie experiences. She capped it off with a new Birch Store in another heritage building further along Moss Vale's pretty Argyle Street, bringing local producers and makers together in a line-up that included Marulan's Trufflemen, Bowral's Bulwarra Bees, Robertson's Pecora Dairy and Moss Vale Organics.
"Birch merch" became a thing, part of a more involved and enduring affair for visitors, and a portal into the fertile Southern Highlands food scene.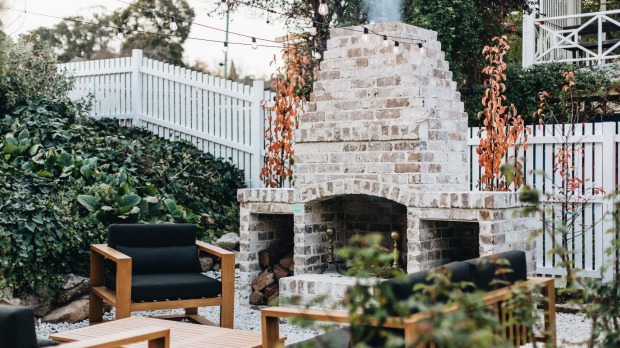 An 1844 convict-built sandstone inn in Berrima has been reborn as Berrima Vault House. Photo: Supplied
Nothing is off the table. Wallace sometimes packs up the whole kitchen plus chefs Ben Bamford and Daryl Laver to cook just about anywhere, from a gallery to a local home (they're off on a road trip to Orange in July).
Wallace's off-piste attitude reflects the prevailing spirit of the Southern Highlands, where recent times have unleashed an outpouring of creativity and collaboration.
Across this region of pretty villages, venerable history and rolling farmland just 90 minutes' drive from Sydney, there's a determination to shake things up.
Last month, an 1844 convict-built sandstone inn in Berrima was reborn as Berrima Vault House, combining food, drink, luxury accommodation and a private members' club. It's a soul sibling to the UK's Soho Farmhouse in the Cotswolds, with similar bucolic surroundings and rockstar-in-gumboots vibe.
A team including former Soho House global creative director Dan Flower have woven puckish indulgence into the building's historical narrative; the basement prison cells (where thirsty soldiers once stored felons while they drank upstairs) are now private dining spaces. Brit-born executive chef Tommy Prosser brings Michelin credentials to traditional English dishes hewn from Southern Highlands ingredients: local ham for the classic ploughman's lunch; sustainable fresh catch for the fish and chips.
Owner Si Philby believes Berrima Vault House suits the local sensibility. "The Highlands is one of the most progressive communities I've seen in Australia," he says. "You've got a lot of people with world-class taste levels who are also very happy dressing down in a home-from-home atmosphere."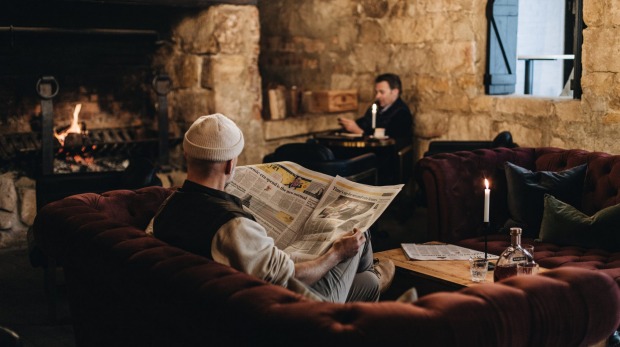 Berrima Vault House is a soul sibling to the UK's Soho Farmhouse in the Cotswolds. Photo: Supplied
More Highlands history finds a rebirth at the just-reopened Briars Country Lodge, formerly the Briars Inn. After a massive renovation over two years, the 1845 building in Burradoo, midway between Moss Vale and Bowral, is clad in relaxed country house opulence with modern bistro food now a centrepiece. 
Aged beef hangs in a display cabinet, and local ingredients shape a menu of comfort classics. There's a potato menu, containing an affectionate homage to the pub's old favourite, potato bake. "Growing up, we all used to come to the cook-your-own-steak buffet here and pile our plates high with the potato bake," says Briars owner Mel West.
This is, after all, potato country – as evidenced by neighbouring Robertson's 10-metre tall and weirdly dung-like landmark, the Big Potato.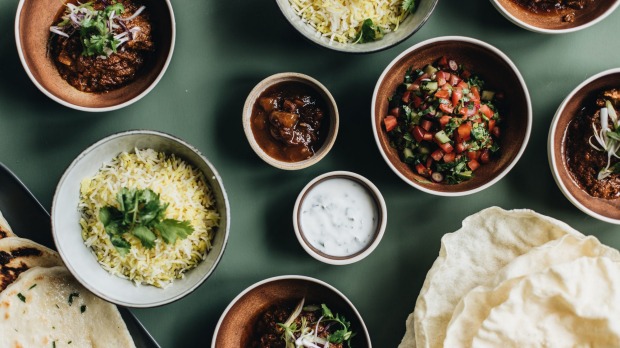 Moss Vale's Birch now offers picnic hampers, takeaways, off-site catering and meal packs. Photo: Supplied
But Robertson also has Southern Highlands Artists' Collective, a two-year-old creative hub of workshops, galleries and the new Moonacres Cooking School – another horizon-expanding Southern Highlands food vision. Phil Lavers, owner of nearby cafe and bakery Moonacres Kitchen, has created a ground-up food education program spanning everything from soil management to sourdough breadmaking – all with produce grown on the nearby Moonacres Farm.
Wherever you look, there's tasty tinkering. At Mittagong's Eden Brewery, owner Jacob Newman recently started dabbling in "beer burger fusion" with chef Nathan West (formerly of Chiswick and Felix, and now a happy Highlands adoptee), and the result was their Boozy Burgers food truck. West uses prime beef mince from Moss Vale's Maugers Meats and injects Newman's beer into the food wherever possible – pickling the beer pickles, pimping up the aioli and brining the bacon.
All this playful curiosity is good news for everyone, but perhaps most of all for those visitors hungry for more than just excellent food. Even a brief brush with the Highlands' infectious buoyancy is remarkably restorative to a weary soul. Says Renee Wallace: "I think people enjoy that there's a renewed sense of optimism and a much more vibey scene here. I can only see it increasing as more of us throw all the 'should' concepts out the window."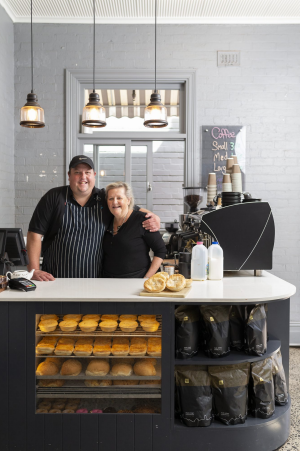 The pie's the limit
June is official Pie Time in the Southern Highlands, and you can get your pastry on all month long at more than 30 pie makers across the region.
Many of these operators have long family histories in the region; Will Bleeker's Robertson Pie Shop celebrates its 60th anniversary this year, and the Pollard family's Polly's Pies and Pastries (pictured right) has been a Moss Vale staple for 30 years.
Munch your way along the Great Southern Highlands Pie Drive, meandering from Mittagong through Bowral, Moss Vale, Sutton Forest and Robertson, and you'll taste fresh ingredients, old family recipes and award winners.
Pie-lights of the 2021 calendar include Pie Tea at the Old Bank Hotel in Mittagong, and a Pie and Pinot programme from the Southern Highland's numerous wineries. 
Peppergreen Estate has a pairing dinner, Tractorless Vineyard and Black Sheep Smoked Meats have a flight of six mini pies matched with pinots, Southern Highlands Winery presents the epic pairing of gnocchi duck pie and pinot noir, and Centennial Vineyards will match small sweet pies with a sparkling pinot.
The month's pie specials include yabby in white wine, from Samuel Gee Pies & Pastries in Balaclava, venison in mulled wine from Heatherbrae's Pies in Sutton Forest, and cider, pear and cranberry dessert pie from Bowral's Sonoma Bakery. For more sweet treats it's hard to go past Robertson Pie Shop's rhubarb and apple or sour cherry.
There's a pie hunt, pie photo exhibitions and cinema screenings (you guessed it, The Guernsey Literary Potato Peel Pie Society), and the Art of the Pie exhibition at Berrima's Whitewall Art Projects.
Details: pietime.com.au