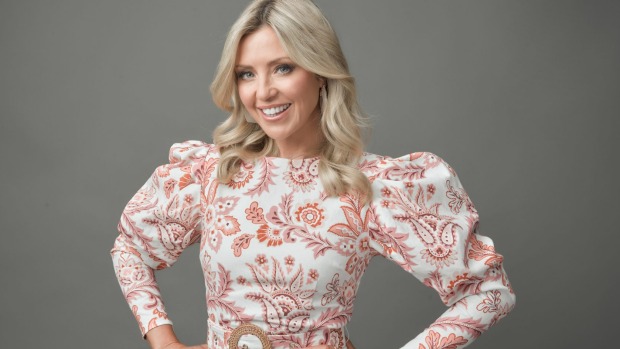 Jacinta Stapleton has joined Neighbours as a regular cast member, reprising the role of Amy Greenwood which she first played 20 years ago.
MY ONE DREAM DESTINATION IS STILL
Bakio on the coast in Basque Country, Spain. I went there about 15 years ago and was surprised at how lush it was. It had a really artistic community and the Guggenheim in Bilbao was not far away. It had the best of both worlds, culture and nature. We explored beautiful little restaurants and bars, drank the most delicious wine, ate jamon, and pintxo – these little bites to soak up the wine. It was so civilised. This might sound odd, but I remember that everyone smelled like expensive perfume and leather. They were all so effortlessly and beautifully dressed.
WHEN THIS IS ALL OVER I'M DREAMING OF VISITING 
I would love to go to Iceland. It's aesthetically so dramatic, and with the chance to see both the Northern Lights and volcanoes, it's a fascinating place. I've long been obsessed with it but recently met a girl from Iceland which has reignited my interest, especially as I now have the possibility of going with someone and having contacts there. It's definitely on the cards for me. I also hear the nightlife and music scenes are quite amazing.
MY DREAM TRAVEL BUBBLE DESTINATION IS
Japan for the Sakura, or cherry blossom season. Ever since I was a little girl I've wanted to experience it and still haven't been there. Come Sakura season Yoshino is arguably the best cherry bloom destination but I'd be happy to see them in the parks of Tokyo.
The Guggenheim Museum, Bilbao, northern Spain.
MY DREAM DOMESTIC DESTINATION IS 
I really would love to explore the Northern Territory. I've never been and really need to see Uluru, where I'm dreaming of Longitude 131, the luxury glamping experience. It just looks incredible. But I'm also keen to immerse myself in the Indigenous culture there.
MY DREAM DOMESTIC TRIP SO FAR HAS BEEN 
I absolutely loved staying at Windows on the Otways. It's this stunning place in the Lorne hinterland overlooking Victoria's beautiful Otway Ranges landscapes, just off the Great Ocean Road. They have the most beautiful little Scandi cabins with fireplaces and floor-to-ceiling windows showcasing the glorious scenery. Who cares if it rains a lot in the Otways; it makes things all the more cosy.
Jacinta Stapleton has joined Neighbours (Network Ten) as a regular cast member, reprising the role of Amy Greenwood which she first played 20 years ago. See neighbours.com