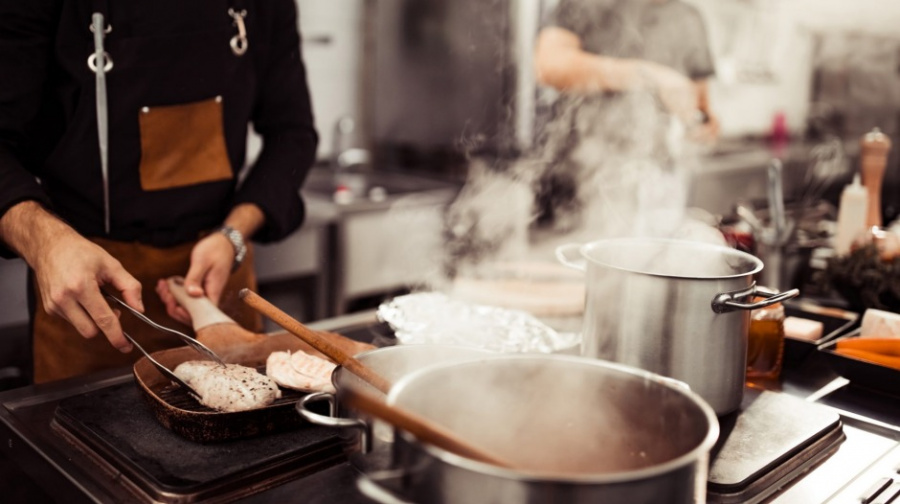 Applicants may work in any section of the kitchen, at any position. Photo: iStock
Calling promising young chefs from New South Wales and Victoria: the Good Food Guide Young Chef of the Year Award judges want to hear from you.
Chefs aged under 30 based in NSW or Victoria can enter the contest for a chance to join previous winners, a roll call of some of this country's most influential chefs, including Brett Graham (the Ledbury, London), Lauren Eldridge and Adam D'Sylva.
Five finalists from each state will be chosen to appear in front of a panel comprising three industry veterans and a senior Good Food Guide critic. They will be interviewed and asked to cook a dish that best highlights their skills. 
We are looking for an ambassador for the award who:
is a fantastic cook
has a social conscience
works to better the community
lifts up their fellow chefs
is interested in learning and improving
can speak publicly, or has the potential to do so.
Young chefs may work in any section of the kitchen, at any position, as long as they are aged under 30 on November 19, 2021. For an entry form, please email National Good Food Guides Editor Myffy Rigby (myffy.rigby@goodfood.com.au). Entries close July 31, 2021.
The Good Food Guide Awards, presented by Citi and Vittoria, will take place later this year.