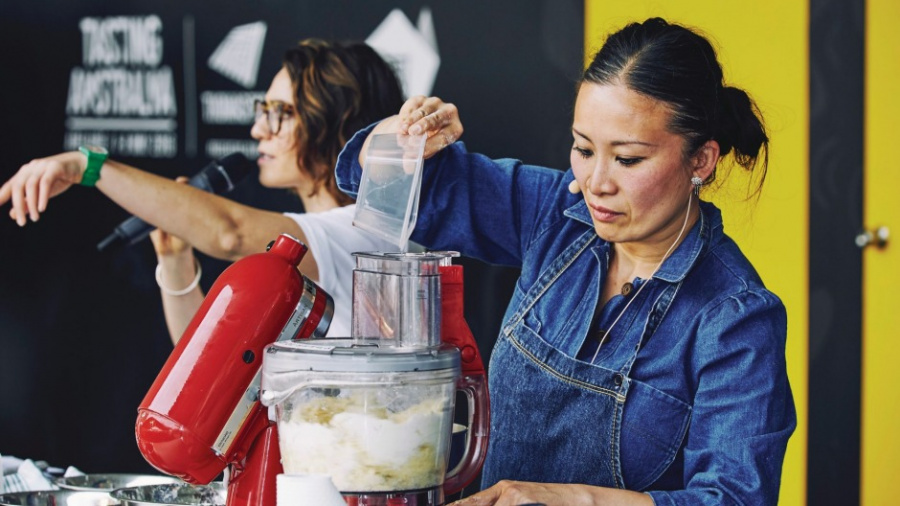 Poh's fixation with delicious local produce has never wavered. Photo: Brendan Homan
My love affair with South Australia is everlasting. It began when I was a child, when my family and I migrated from Malaysia to the Adelaide foothills.
I remember being struck by the brightness of the sun, the easy dry heat and the clear blue skies. I loved the warbling sounds of magpies and the smell of eucalyptus trees, swimming whenever possible and devouring ice-creams by the beach. But the memory that sticks with me most is that I immediately felt at home.
I spent that first summer at my Aunty Su and Uncle Ken's property in inner city Adelaide, where in typical South Australian fashion, they had a small orchard of apricot, nectarine and almond trees. I picked and ate stone fruit every day and shelled so many almonds that my little fingertips were polished smooth and sore. As I grew up, that fixation with delicious local produce did not waver, and in many ways has shaped my career in food.
Diverse food scene: Locals tend to walk to the beat of their own drum. Photo: SATC
Today I still call South Australia home, Adelaide more specifically, because it combines my greatest passions with its exceptional local produce, booming restaurant scene, creative atmosphere and strong sense of community. In fact, every achievement of mine has been deeply rooted in the spoils of South Australia, from my art career to my MasterChef success, both my television series, Poh's Kitchen and Poh & Co, and Jamface, my café at the iconic Adelaide Central Market.
At the core of the city's diverse food scene, the Central Market holds a special place in my heart. When we were new migrants it was a place of solace for my family, where we sourced hard-to-find ingredients to make authentic dishes that reminded us of Malaysia. It's not an exaggeration to say you can still find ingredients for almost any dish in the world at this local landmark.
The market is also home to some of my favourite places to eat, such as Asian Gourmet, which serves the best laksa in the city. Le Souk's lamb couscous is my go-to for something clean and wholesome.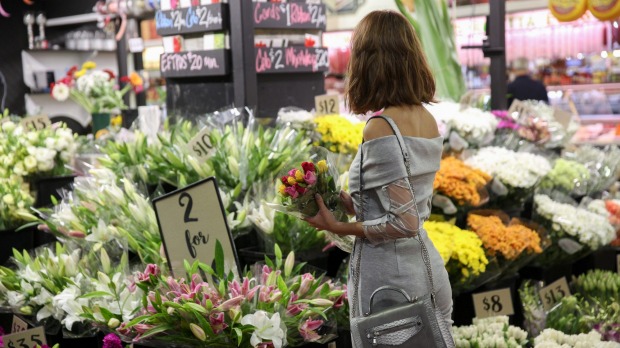 The Central Market holds a special place in Poh's heart. Photo: SATC
Just a 10-minute walk away is Abbots and Kinney patisserie, where you'll find a pain au chocolat as good as any made in Paris. Or for a truly unforgettable experience, nearby Orana restaurant combines fine dining with native Australian ingredients.
Beyond Adelaide's gorgeously diverse food scene, I also love how locals tend to walk to the beat of their own drum. Perhaps as a result of living in a smaller city, we seem to spend less time commuting, can afford to be home owners and have more time and space to dream up new ideas that feed this ever-growing creative community.
One of the best times to experience Adelaide's artistic prowess is during February and March, when the annual Adelaide Fringe festival takes place, alongside the Adelaide Festival and WOMADelaide; a fantastic celebration of multiculturalism and world-class acts.
My love for this southern state also stems from the varied landscapes that I've explored on weekend trips and faraway adventures. From stunning beaches around the Fleurieu Peninsula and diving with tuna in Port Lincoln, to vineyard-covered valleys, the imposing vistas of the Flinders Ranges and the rust-red plains of the Nullarbor, South Australia is unfathomably vast.
My favourite weekend escapes have been to local wine regions such as the Barossa, McLaren Vale and the Adelaide Hills. Some areas are so beautiful they could easily be mistaken for the hills of Tuscany.
I'm always amazed by the richness and diversity of the wines at our fingertips, but I'm an especially big fan of the natural wine movement in Basket Range in the Adelaide Hills. I love the ancient, small-batch process and the often unpredictable but exciting outcomes. The wines are cloudy and tart but so refreshing. You can taste the actual grapes, without chemical interference.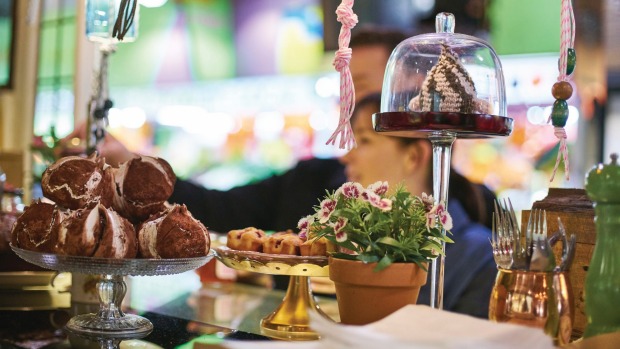 As good as Paris: Abbots and Kinney patisserie. Photo: SATC
Yes, my love affair with South Australia has come a long way since those initial days spent plucking stone fruit and shelling almonds. I still adore the warbling of magpies and the scent of eucalyptus trees but to that I can add the creative energy, the festivals and the burgeoning food and wine industry. Best of all, this love story isn't over yet.
This article brought to you by the South Australian Tourism Commission.