West Australian Gourmet Escape is an extended long weekend of beach barbecues, dinners and tastings. Photo: Ord Photo
One of Australia's great eating and drinking destinations is more compelling than ever.
How long does it take to become a "local" in Margaret River? Depends who you ask. Some residents believe three consecutive winters is the waiting period newcomers need to serve before being (fully) embraced by the community.
The area's Indigenous Wardandi people, meanwhile, have a connection to the region that stretches back tens of thousands of years. And to hardcore surfers, one can never "become" a Margaret River local: you can only be born one.
While Good Food is unable to help fast-track local status applications, we can help you experience the region like one. A three-hour drive south of Perth, the Margaret River region has long been a popular weekend destination for West Australians, but in this no-overseas-travel COVID era, its popularity has skyrocketed. And understandably so. What's not to love about a region big on natural beauty (surf, sand, forests, rugged coastline) and delicious eats and drinks? Fill the tank and check the tyres – even if you're flying into the region, a hire car is still a must – and start saving these addresses on your phone: one of Australia's great eating and drinking destinations await.
The region's most inspiring restaurant
Off-the-grid cellar-door restaurant Arimia is an inspiring blueprint for country dining in Australia. Owner Ann Spencer and chef Evan Hayter work tirelessly to create a property that's simpatico with its bushland surrounds: pigs and trout are raised on the property, a burgeoning garden supplies the kitchen, and grapes are farmed organically. The restaurant's post-COVID shift to tasting menu-only has brought new focus and vim to lunch, which might include zucchini all-sorts with an intense macadamia puree, deftly handled fishermen-direct seafood, and snappy house wines. arimia.com.au
The future leaders of Margaret River wine
Over the past decade, plucky newcomers have challenged the world's perception of Margaret River wine. Vignerons Sarah Morris and Iwo Jakimowicz of Si Vintners (say it "see", as in Spanish for "yes") are among those ignoring the status quo. After years of welcoming guests to their cellar door on an ad hoc basis, the couple have formalised the visiting process with guests able to book tastings. Closer to the township, maverick winemaker Jo Perry has taken over a space in Margaret River's industrial area and set up a cellar door for Dormilona – a Spanish word for "lazy bones" – her label for experiments in the lo-fi wine space. sivintners.com, dormilona.com.au
Petit fours at Voyager Estate in Margaret River. Photo: Supplied
The present-day leaders of Margaret River wine
Of course, the cliche that emerging winemakers are the only ones capable of raging against the machine is a dangerous narrative to buy into: Margaret River's old guard are just as free-wheeling as its young ones. Vasse Felix's Black Market wine off-shoot, for instance, sees the region's founding winery explore unconventional winemaking techniques with pleasing results. Next door, fellow pioneer Cullen Wines has rebooted its restaurant and tasting area as a biodynamic wine room offering seated tastings, lunchtime meal deals and vineyard platters showcasing produce from the onsite garden. At the southern end of the region is Voyager Estate, a handsome Cape Dutch-inspired cellar door that proves, sometimes, more can be more. The opulent dining room and the intricate food of chef Santi Fernandez turns any visit into an occasion, while the estate's gradual conversion to organic winemaking has made one of WA's best suite of wines even sharper. vassefelix.com.au, cullenwines.com.au, voyagerestate.com.au
Keeping things casual
There is, of course, more to dining out in Margaret River than winery restaurants. Last year, a local outpost of Perth toasted sandwich empire Toastface Grillah opened on the township's main drag, while chef William Leigh opened his Nortena pop-up at the skate park, bringing with it uncompromising Northern Mexican-inspired cooking. For those staying in the region's northern districts, make time to check out Burgertron (Dunsborough) and Burger Bones (Busselton), two operators frequently name-checked in best burger debates in the south-west. toastfacegrillah.com
Seasonal seafood
At Millbrook Winery, chef Guy Jeffreys made waves with his seasonal, vegetable-led dishes cooked with estate-grown produce. He's applied similar thinking to the menu at Bunkers Beach House, a smart-casual beachside restaurant that only serves West Australian seafood. The daily changing whiteboard menu details the fish being served raw as carpaccio or being cooked (choose from fillets or on the bone), while the WA-first focus carries through to a user-friendly wine list that's been written with long lunching in mind. bunkersbeachhouse.com.au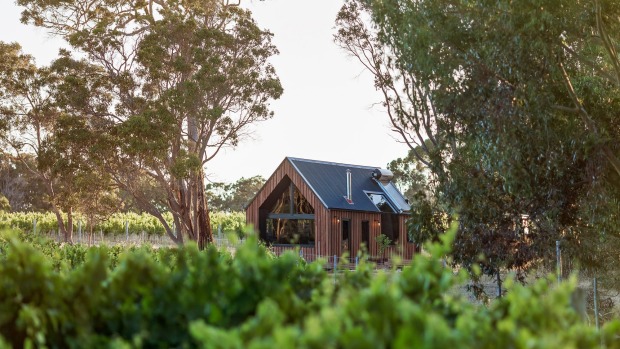 The cosy, petite eco cabin at Windows Estate. Photo: Supplied
The region's best bed for the night
How many ways do we love the cosy petite eco cabin at Windows Estate? Let us count the ways, starting with its back-to-nature setting that boasts vines, towering gum trees and a dam, plus a supporting cast of native birds. The timber cabin itself is just as notable, with details ranging from locally built furniture (the daybed!), earthy ceramics and a tight edit of Zen living and cabin-porn literature. A bottle of organic estate wine, meanwhile, is another thoughtful touch. The only thing we don't like? The difficulty in scoring a (weekend) booking. windowsestate.com
The festive season
While Margaret River is worth visiting year-round, local energy levels lift whenever a food and drink festival comes through town. The biggest of these is the down-south leg of the Western Australia Gourmet Escape (November), an extended long weekend of beach barbecues, collaboration dinners and tastings that, after initially being held in Margaret River, has expanded to take over other parts of WA. Other events worth tracking include Cabin Fever (July), a winter festival that sees local restaurants, wineries and breweries conspire to lure revellers out from under their duvets. In February, the South West Craft Beer Festival celebrates the region's brewers, while newly announced Fine Vines (October) shines a light on local vignerons. gourmetescape.com.au, cabinfeverfest.com.au, swbeerfest.com.au
Koomal Dreaming offers tours that include foraging for local plants. Photo: Frances Andrijich
Connect with country
Fishing has long been part of life in the region. A djiljit ("fish" in the local Noongar language) coastal fishing experience through Indigenous tour operator Koomal Dreaming allows visitors to see the landscape from a First Nations perspective. Held in Meelup Regional Park and led by a local Wardandi custodian, this seasonal five-hour tour combines lessons on the area's Indigenous history, a forage for local plants, fishing and a catch-and-cook barbecue served with local beers and wines. Available from February to May. koomaldreaming.com.au
Good things come in small packages
In the same way small bars helped revitalise Perth's drinking landscape, cosy watering holes have been equally influential down south: that's certainly the case in Dunsborough, care of two new openings. Lady Lola sees former Rockpool chef Michelle Forbes go big on oysters, vitello tonnato, charcuterie and other European bistro staples. The offer of sourdough pizza and new-wave wines, meanwhile, puts the "social" in Bungalow Neighbourhood Social. Back in the Margaret River township, 25-person Yonder is the pokey '80s-inspired man-cave of our dreams. bungalow.social 
Market freshest
Every Saturday morning, crowds swarm the local high school to buy pristine veg, fruit, eggs and meat at the Margaret River Farmers' Market. Grocery shopping aside, the markets are also an excellent place to score a fortifying breakfast or brunch. (Ma La Dumplings' Sichuan-inspired namesakes are the closest thing you'll find to regular yum cha in Margaret River). Dessert-wise, Nadia Haskell of Harlequin Dessert does a fine line in cakes, chocolates and all things sweet, with a particular emphasis on gluten- and dairy-free options. margaretriverfarmersmarket.com.au, maladumplings.square.site, harlequindessert.com.au