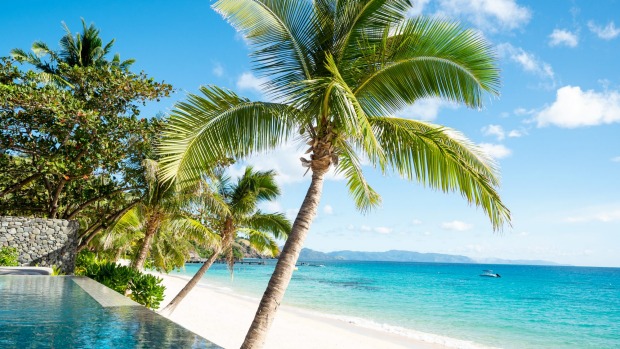 Fiji could be one of the countries included in an expansion of the trans-Tasman bubble. Photo: Supplied
New Zealand Prime Minister Jacinda Ardern has turned her focus on the Pacific in the next steps of expanding the trans-Tasman bubble, Stuff.co.nz reports.
Ardern met Prime Minister Scott Morrison in Queenstown on Monday, the first time the pair have been face-to-face since the pandemic began.
Before leaving for New Zealand, Morrison told reporters: "We are very focused on supporting our Pacific family, and the idea of a bubble that goes beyond New Zealand and Australia is a real possibility."
Aitutaki, Cook Islands.
Stuff has reported officials have been in dialogue with Fiji, Vanuatu, the Solomon Islands, Tonga and East Timor on potential travel bubbles.
Speaking after a two-hour meeting between the pair, Ardern confirmed Pacific nations are next on the radar. "Both Australia and New Zealand share an enthusiasm for, where it is safe to do so, exploring additional options for expanding the trans-Tasman bubble."
However, Ardern said big hurdles needed to be overcome first.
"In this early phase, while we still do not have widespread vaccination, either in the Pacific, our own countries, or even broadly across the international community, we would need to satisfy ourselves there wasn't the risk of Covid entering our communities."
Ardern said some countries already meet the criteria – although she didn't name them. Niue is understood to be next in line to join New Zealand's current bubble with the Cook Islands.
Morrison indicated a partial border reopening could come first, allowing more seasonal workers to travel. "Where we have opportunities to pursue at least that, in a safe way, with appropriate quarantine arrangements, I think they are the early steps", Morrison said.
The New Zealand government has announced from June, around 300 seasonal workers will be allocated quarantine space each month.
Fiji has previously proposed opening an ANZAC "bula bubble" for New Zealand and Australian tourists. However, its current outbreak – which stands at more than 200 active cases – means any prospect of reopening is on the back burner.
Ardern said safety is the priority for opening up the Tasman bubble further, saying, "We don't want to jeopardise the freedom that we have."
Australians have been told their international borders could remain closed until mid-2022. The New Zealand government is yet to give a timeline on when our borders will open but has indicated most of the world will remain off-limits this year.
Stuff.co.nz