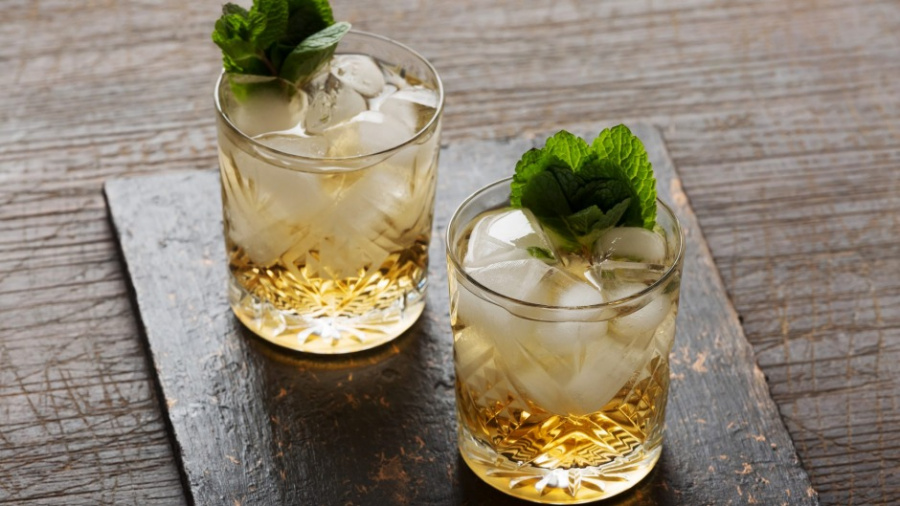 The real heat this winter is brought to you by botanical-infused spiced rum. Photo: iStock
Raising the temperature really is rum's game. If the tropical vibes don't thaw your chill, the sugarcane spirit will apply naked flame to the problem, and there's no party a volcano bowl can't ignite.
But the real heat this winter is brought to you by botanical-infused spiced rum – and its vast new wardrobe of Australian flavours previously monopolised by gin. Lemon myrtle, Kakadu plum, quandong and a continent of flora are proving they don't just jive with juniper, but sugarcane, too.
From roasted boab nut pulp in outback Western Australian distiller Hoochery's Five Rivers Tropical Spiced Rum to local pineapple in Northern Rivers' Lord Byron Distillery's Pina Spiced, there's bounty in these bottles.
"Experimenting with native produce is a fantastic way to bring locality and provenance to Aussie rum," says James Christopher, co-owner of Sydney's Brix distillery.
These bush babies are made for sipping neat. See you by the fireplace.
Brix Spiced Rum
40 per cent ABV, 700ml, $87
With native lemongrass and bush currants, roasted macadamias, mangoes and grapefruit, cinnamon and vanilla, this is a Christmas (in July) pud. In cooler months, it's often served at the distillery bar in an infernally good Hot Buttered Spiced Rum.
Illegal Tender Rum Co Bushtucker Spiced
35 per cent ABV, 700ml, $74
This West Australian small-batch distillery distils from dark brown cane sugar instead of molasses, giving a rich, smooth base to a rum hand-spiced by master distiller Codie Palmer with 20 ingredients, including Kakadu plum, lemon myrtle, quandong, wild rosella wattleseed – and seasonal rainfall.
Husk Distillery Spiced Bam Bam
40 per cent ABV, 700ml, $79
Husk Distillers use their homegrown northern NSW sugarcane (rather than molasses) to make agricole rum. It's a style rarely spiced, but suited perfectly to this infusion with a herb blend led by wattleseed and native ginger grown wild in the local coastal rainforest.