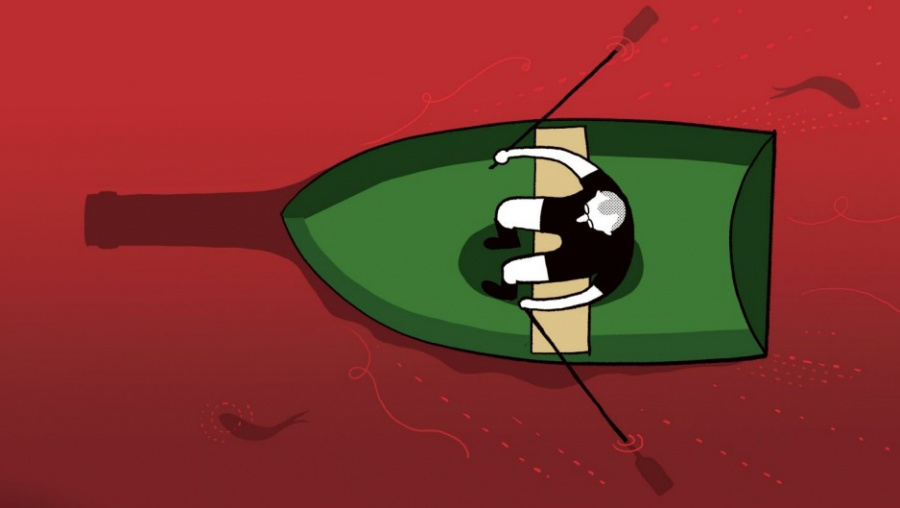 Will Australia experience another wine glut this year? Photo: Illustration: Simon Letch
News straight from the grapevine.
Wine is coming
Remember the last time we had a wine glut in Australia? Remember the cleanskin wine warehouses that popped up everywhere? It was the mid-2000s. Too many vineyards had been planted for an export market that had started to fizzle out. Suddenly, there was a helluva lot of excess plonk sloshing around: all those cancelled export orders had to find a home. It was a bonanza for bargain booze hunters, but not so flash for the bank accounts of the grape growers and winemakers forced to slash prices.
Eventually, exports picked up, particularly to China, where the market grew to more than $1 billion. Boom times were back. But late last year the Chinese government slapped huge tariffs on Australian wine, effectively wiping that market out. And suddenly, again, there's a huge amount of wine that has to find a new home.
So is it a return to the days of glut? Not at the moment. A lower-than average grape harvest in 2020, interest from other emerging export markets and a surge in local demand for local wine during the pandemic (cellar door sales have been pumping since restrictions were lifted) have delayed the inevitable flood.
But with yields back to normal in 2021 in many regions, and heaps of wine once destined for China hitting the market in coming months, I think we will begin to see more and more special offers and discounting. Perhaps even the odd cleanskin warehouse will pop up.
Wines to charm
The Chalmers family has released some lovely new wines from its vineyard at Heathcote in central Victoria, catering for all tastes, from the obscure (the 2018 Dott. Pavana, a fresh, crunchy light red made from a near-extinct grape variety and sold in 500ml bottles for $28 a pop) to the crowd-pleasing (the 2020 Montevecchio Bianco, $24, a deliciously perfumed blend of Italian white grapes). chalmers.com.au
Winegrowers award
The inaugural winner of the Young Gun of Wine Vineyard of the Year Award is Swinney (see left). This site not only produces some seriously good wines under the Swinney label, but also sells grapes to more than 30 winemakers in WA.
Other winners were Victoria's Place of Changing Winds (New Vineyard) and Best's (Old Vineyard) and Ricca Terra in South Australia's Riverland (Innovative Vineyard). younggunofwine.com
Wine project
In 2020, growers in the under-appreciated Langhorne Creek region in South Australia supplied small batches of grapes to winemakers outside the area to produce one-off wines showcasing the fruit. The initiative is called Project 5255 and the results are really good: a textural, pulpy white 2020 Fiano ($35) made by Charlotte Dalton in the Adelaide Hills, a bold, slurpy 2020 Grenache from Turon (also in the Hills) and a gorgeous, perfumed 2020 Malbec by Aphelion in McLaren Vale. langhornecreek.com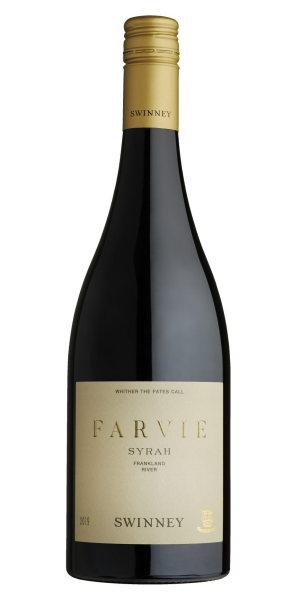 Wish list
Who Swinney, Frankland River, Western Australia
What 2019 Farvie Syrah
Why This utterly gorgeous, intensely flavoured, beautifully balanced red wine sets a new benchmark for shiraz in WA.
When Anytime over the next 20 years.
How much $150
Where swinney.com.au
Wine for the planet
Certified organic and available in supermarket bottleshops? What's not to love? The Coles-owned Vintage Cellars, First Choice and Liquorland chains have upped their organic game with wines such as the very good Marron Creek range from Frankland in Western Australia – a lemony 2018 Chardonnay ($26), silky 2018 Syrah ($24) and elegant 2018 Cabernets ($30) – and, if the budget's tighter, the new organic range from Jacob's Creek called Nature's Craft. The $19 Shiraz Cabernet is a handy quaffer.
Wine zine
Veraison is a new magazine out of Melbourne aimed at and produced by the next generation of wine geeks. With recipes, cartoons, film reviews and poetry alongside winegrower profiles, it's a fun, refreshing read. Volume Two on sale in August. It's $22. veraisonmag.com
An award-winning journalist and author, Max has written about wine and drinks for close to 30 years.